The COVID-19 pandemic is impacting all Americans. SafeMinds specifically recognizes the unique needs and challenges of the autism community during this unprecedented time. Our goal is to lessen the impact of COVID-19 on families by regularly monitoring and sharing resources that may help children and adults with autism cope with the uncertainty of the pandemic.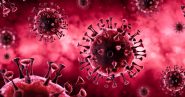 April 08, 2020
With more than 90% of all Americans currently under stay at home orders due to COVID-19, families are rapidly adapting to a highly unusual way of living. Almost everyone's schedule has been disrupted. Students are now attending classes over the internet. Parents are working from home. Gym classes and social engagements take place over Zoom. Even medical appointments are occurring remotely through telehealth and telemedicine technology.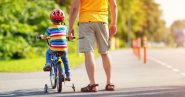 April 02, 2020
New Study Shows Therapeutic Benefits for Autism – Parents looking for therapeutic activities while their child with autism is home from school and therapists stay away due to the coronavirus outbreak can turn to exercise. A new study shows that physical activity has beneficial effects for core autism symptoms in addition to its benefits for physical health.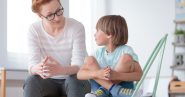 March 19, 2020
Let's face it, we are living in unprecedented times. The threat of coronavirus (COVID-19) has disrupted normal life in ways most people would never think possible. Fully functional individuals are full of worry about easing the risk of illness for their families. Add a family member with a disability into the mix, and anxiety is likely to reach sky high. Especially since the CDC recognizes that those with neurological and neurodevelopment conditions [including disorders of the brain, epilepsy (seizure disorders), intellectual disability, and moderate to severe developmental delay] may have an increased risk of serious illness due to COVID-19.