July 16, 2014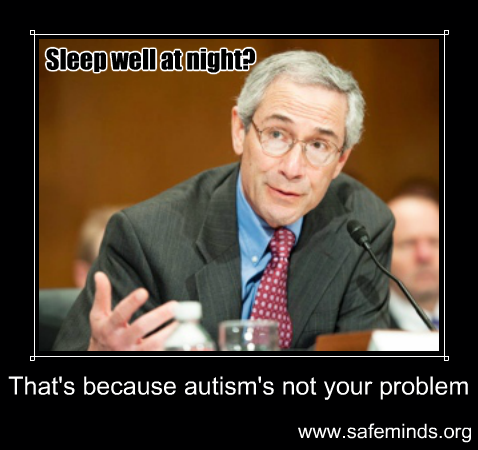 By Laura Bono, SafeMinds Board Member
Dear Tom,
It's been a while. I used to come and plead at the microphone for help for autistic children and families. Up until a couple of years ago, I submitted public comments under my name or with organizations for nearly every IACC meeting – going all the way to back when you took over the National Institute of Mental Health in 2002. Gosh, I've met with you in person more than a half a dozen times to talk about the science, what conditions we were seeing in kids on the spectrum, and the research that was needed to find the answers to help. But not anymore. I realize now that I was wasting my time. You haven't listened to anything I – or the thousands of other heartbroken parents – have been telling you.
 Tom, as I know you know, twenty-five years ago, autism was a little-known, uncommon disorder. Today, autism is more common in America than childhood cancer, juvenile diabetes, and pediatric HIV/AIDS combined.
The increasing numbers of children being diagnosed with autism has created a national health emergency.
In a speech at the National Institutes of Health on September 30, 2009, President Obama specifically cited autism, along with cancer and heart disease, as one of three health conditions targeted for major scientific research investment through the American Recovery and Reinvestment Act. Obama expressed his hope that research into genetic and environmental factors would result in strides in early intervention, treatments, and therapies to help people affected by autism achieve their fullest potential.
That has not happened.
Instead of seeing any kind of improvement, or any kind of progress, the numbers of autistic children have continued to rise.
Now 1 in every 68 children in America has autism. My prediction for what you are going to do about it? The same old thing! Tweak the strategic plan, talk about it a lot, do the same old science anyway regardless of the plan, choose to promote the science you like, dismiss the science you don't, move on.
One of the biggest obstacles to doing meaningful research and to seeing any kind of real change, has been the fact that you, Tom, have turned a deaf ear to parents. We've been telling you about our children and their challenges for years.
Parents of autistic children who had no autism in their families told NIH 18 years ago that the majority of cases driving the epidemic were environmental. Now you know it is true.
Parents told NIH 17 years ago that our children's gastrointestinal systems were dysfunctional. Now you know it is true.
The parents told NIH 16 years ago that there was such a thing as regressive autism. Now you know it is true.
Parents told you 14 years ago that our children's immune systems were dysfunctional and that our children were very sick with many comorbid conditions. Now you know it is true.
We told you 13 years ago that some autistic children had heavy metal toxicity. Now you know it is true.
The parents told you 11 years ago that some children can and do recover from autism. Now you know it is true.
So many years wasted. So much tax-payer money diverted into meaningless studies. So many opportunities cast aside. So many strategic plans not worth the paper they are printed on.
You said you heard us. You said you understood. And yet the IACC still flushed millions of dollars down the toilet looking for an autism gene that doesn't exist for 95% or more of autistic children.
During that time, the IACC has offered no treatments, no preventions, no cures.
I'll say that again, Tom, because it's so important: During all the time you have been at the helm of the IACC, you have offered no treatments, no preventions, and no cures for children with autism. And yet, you refuse to go where the science leads us. How many kids have we lost to autism because this committee has dragged its feet on the role of vaccines in triggering autism? The Combating Autism Act wording asked this committee to study vaccines' role. The sponsoring Senators asked you to study it. The leaders of the House asked you to study it. Tom, Senator Harkin has asked you personally at least twice in Appropriations Committee meetings to study the role of multiple vaccines in a totally vaccinated group compared to a totally non-vaccinated group. The National Vaccine Advisory Committee, in response to the IACC's request to examine the issue, determined that vaccine safety research was needed in autism's strategic plan and suggested the IACC commission a study.
We are still waiting.
Why is it so unfathomable that vaccines could cause immune system, gastrointestinal system and mitochondrial dysfunction that manifest in behavior problems in a susceptible group of children? Even if vaccines only explain 30% of children on the spectrum, we could have saved over 100,000 children in the last 10 years.
Meanwhile, while the IACC sits in its bubble contemplating its next meaningless gene study, the epidemic rages on and our kids are still sick. It is a travesty.
And what about the adults that are non-communicative, isolated socially, who don't feel well due to gastrointestinal and immune related conditions, who are either with their parents or living in group homes? These adults with autism have been forgotten by the IACC. Don't continue to turn your back on them. Imagine that they are sitting at the table with you. Treat their environmental injuries. Hear their pleas for help. Remember that some can recover if only you will try. The IACC has the power to help them all.
As the term of this IACC and current Combating Autism Act expire on September 30th,, 2014, I am only filled with dread because instead of change, another IACC committee will be authorized. Rather than excitedly thinking about what research is going to be done to help autistic individuals, to better understand and heal their co-morbid conditions (migraine headaches, seizures, incessant diarrhea, debilitating constipation, abdominal cramping and pain, sensory impairments, the inability to speak, anxiety and more), or letting myself hope that we might actually begin to prevent autism or treat autism's co-morbid conditions or find a cure for those with autism now, I know that nothing new will happen.
You will select the new committee members and the same pointless research will be done in the same biased ways using the same peer reviewers.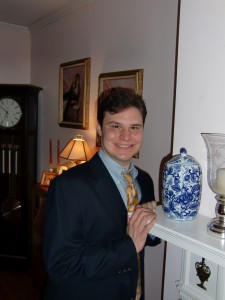 In the end, people will pat themselves on the back and say, "Wasn't that a great meeting? Let's go have a drink to celebrate." Or "That latest research was very interesting. Gosh, look at the time. Got to get home to mow my lawn." The same old 9 to 5 staff, doing the same old 9 to 5 job.
A man got up to the microphone at the IACC last week and asked the committee, "How do you sleep at night?" I used to wonder that about you all the time but now I have the answer: even though we all think it should be, even though our country is in the throes of an epidemic, even though every American is and will continue to be affected by autism, autism just isn't your problem. NIH'ers are on the clock. They check in and they check out. They even check out during the IACC meetings themselves. A recent picture of an IACC member sleeping at one of your meetings would be funny if it weren't so tragic.
Despite how all of this sounds, I'm not writing to reproach the people who comprise the IACC. I'm sure they mean well and want to do good by those with autism. But the system is set up to fail. The last 14 years of the IACC have proven that. And there is no push back to change it from the status quo. Therefore, in many ways, we have all failed.
In 2007 you were a panelist at an Institute of Medicine meeting entitled, "Autism and the Environment: Challenges and Opportunities for Research," sitting next to the leader Alan Leshner, a scientist, educator, and public servant who is also a member of the Institute of Medicine and the National Academies of Science. In his closing statement, Dr. Leshner said this meeting has been "a very important start."
Then he added: "If we don't do something, then shame on us."
There is a long list of environmental research that needs to be done in the back of those Institute of Medicine proceedings, Tom. And guess what? We are still waiting.
Respectfully,
Laura

Laura Bono has actively advocated on behalf of autistic children and families since the early 1990s. Her focus is on helpful biomedical interventions as she lobbies Congress and our government agencies for effective scientific research to seek the cause, treatment, and cure for autism. Laura was a planning committee member and speaker for the2007 IOM Workshop, "Autism and the Environment: Challenges and Opportunities for Research." She serves as a Community Advisory Board Member for the NIEHS Early Autism Risk Longitudinal Investigation Study. Laura has been interviewed by numerous magazines and newspapers, appeared on the NBC Nightly News with Tom Brokaw, CBS News with Katy Couric, and The Today Show. Laura is on the Board of Directors for SafeMinds and is a co-founder and Chairman Emeritus of the National Autism Association.