December 31, 2015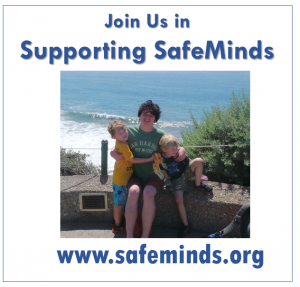 By Maria Dwyer, SafeMinds Board Member and mom of four
My husband Tim has belonged to the same fantasy baseball league for the last 25 years. For several years, the guys have generously donated 10% of their proceeds to our son Colin's school for children with autism. This year's donation was used to purchase a real cash register so the students in vocational education who work in the school store can train on a real machine and not on the toy they had been using.
When Tim called the company to place the order, the rep said she would apply a special discount because she knows a family with a son who has autism. Our gratitude to all who care is immeasurable.
Everyone knows someone with autism or knows a family dealing with autism. We are no longer on the sidelines. We are everywhere. You see us in stores, at the movies, in supermarkets.  We acknowledge each other with mutual respect knowing we're all fighting the same battle.
At 17, Colin's limits are becoming clear.  Our dreams of a typical childhood are gone.  No proms, no joy of teaching him to drive, no varsity letters.  We did not look at or apply to any colleges this Fall.
We don't want to just care for him and help him get to the best place he can be.  My husband and I want recovery so Colin will have the opportunity to complete his education, work independently, and develop friendships and relationships throughout his adult life. The federal government is not focused on recovery; neither are the large national autism organizations or the CDC.  This past year a few cases of measles at an amusement park in California received more national media attention than the 1 million people plus with autism.
This is why we need organizations like SafeMinds.  They are asking the right questions and looking in the right places for answers.  We want to know how our son was injured and how we can stop injuries to other children. We want to know what we can do to restore our son's language skills, decrease his anxiety, and build social skills that will allow him to fully participate in a meaningful life.
SafeMinds is dedicated to resolving this devastating epidemic by promoting environmental research and effective treatments and we are proud to support this important mission.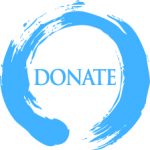 Please donate to SafeMinds.  If you support what we stand for, please join me in giving to SafeMinds financially.  Anything from $5 to $5,000 would be so much appreciated.  Let's make sure that, in the future, our children's difficult road is the one less-traveled.  Donate today.