October 13, 2016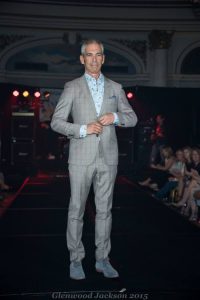 By David Hellman, Guest Blogger
The first thing I remember wanting to be when I grew up was a meteorologist. Weird, I know. Not a fireman or policeman or the typical "boy jobs." Nope, I wanted to be a weatherman. As I grew older, my passions evolved. Doctor, teacher and finally, engineer, upon which I finally settled.
But of all the things I ever aspired to do in my life, fashion model was never on the list. I had neither the confidence nor coordination. That changed when a friend that I've known since I was twelve, asked that I participate in Fashion Rocks Autism. I could easily say no, but she asked me during my "Months of Yes," a life-changing experiment I had embarked upon that was modeled after Shonda Rhimes Year of Yes. In that book, the normally introverted Ms. Rhimes agrees to spend an entire year saying yes to social and other opportunities that come her way even if her inclination was to decline.
I am happy and honored that I participated. First of all, it was a great time. The AC/DC tribute band, the informal (as opposed to stuffy) attitude of the fashion show and the chance to support a great cause would have been enough to make it worthwhile.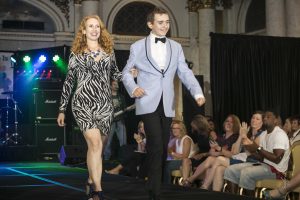 But, I was especially inspired by the opportunity to observe such a diverse group of people coming together to support SafeMinds. Athletes, actors, designers, musicians, cosmetologists, TV news personalities, professional models, families with autism, and schlubs like me all assembled at The Grand in Baltimore. I know, it sounds like the setup for one of the most elaborate "walked into a bar" jokes ever. But there's no punchline here. Sure it was fun and loads of laughs. But, it was no joke.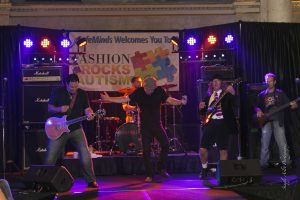 It literally gave me chills. It also gave me the confidence to strut down the catwalk despite my being convinced I'd step on one of my shoelaces, lose my balance with my next step, and fall on my face in front of hundreds of people while "You Shook Me All Night Long" played in the background. Fortunately, the organizers of the event thought of everything and gave me loafers.
Fashion Rocks Autism offers a true win-win situation. It's inspiring without being pretentious. It's fun with purpose. I hope I'm asked to participate again. If so, I'll jump at the chance regardless of whether I'm still pursuing "Yeses." I hope to see you there.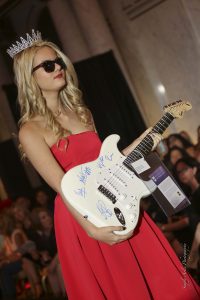 Please click here to donate to support the continuation of SafeMinds' autism advocacy, education, and outreach efforts.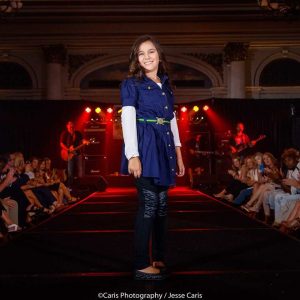 Dave Hellman is a personal nutrition and health consultant and author of The Karma Sense Eating Plan, a sincere and playful guide to greater health and happiness. He focuses his wellness kung fu on helping a broad range of people who share the common characteristic of being too busy to worry about themselves. His goal is to provide health coaching that is realistic and entertaining. You can follow Dave through his blog and podcast at KarmaSenseWellness.com.